What's Avalyss?
AoA is a browser-based RPG game and avatar-based social community. Heavily rooted in story, Avalyss puts the player directly into the world as the events unfold around them.
Players will explore the world and battle foes to uncover the secrets of the past.
History behind it
In 2006, Bobbi began working on a webcomic project. She enjoyed avatar communities and the dress up functions on many of them. She had a love for creating websites and discovered that with a few forum mods, she could make her own. In 2007, decided to create a little forum for the readers of her comic to interact. Not expecting it to take off, she let a few friends on other sites know, and it quickly exploded. That site became known as Avaricia.
She wasn't expecting more than a few dozen members, but people began pouring in. Quickly, the avatar commnity aspect took over. Another programmer joined, Dogcow, who wanted to build his dream avatar system. And so, Avaricia became more than a little pet project and into a community that brought many people together and meant a lot to its' membership.
Old artwork and an outdated storyline that no longer reflected the final version of the story was holding the community back. It was time to take a new direction. Thus, Avalyss was born in the summer of 2018.
The Story

Avalyss is a Sci/Fantasy adventure set in a world in which humans must make a choice. A powerful dark force, Oblivia has spread through the land. The only safe haven is the city of New Aeden. There is mystery surrounding this city. There are some that are convinced this is not the only way. You will either fight to preserve and expand the walls of New Aeden or fight to ensure the safety of the people outside the city.

While world exploration and character interaction is from the player's perspective, the storyline dives deep into the lives of the story's characters.

The story will play out in a visual novel style format, which each chapter adding depth to character interaction as well as unlocking new locations, special items and more!

Avalyssí story is a deep one, not one seen within the realm of avatar communities. Our purpose is to open players' minds while having a lot of fun in the process.

We'll be exploring topics like facing one's deepest fears, finding worth in ones self, overcoming trauma, and what it means to be human.

The story spans three novel-length stories, so content will last for a very long time!
Features
At our opening, we will be starting out as an Avatar-based community with some additional features to give the site a light RPG feel. However, we will be seeking funding to help build the community into an immersive game.



Customize any item in the game, by increasing the level and special stats of any dress up item or weapon! Youíll be able to take your avatar to the next level.


Customize the colors of your items entirely, as you collect and unlock colors from the darkness to create an endless possibility of dress up options!


You will be able to interact with story characters, unlocking new modes of interactions such as unique shops, new story-based dialogue, special quests, and inviting them to join your party.


Avalyss hopes to have an in-depth battle system thatís easy to play in your browser or mobile device. Youíll be able to battle monsters and bosses as you progress through the world.


You will be able to explore the world, expanding the reach of your teamís city. Discover abandoned places, unearth long-forgotten treasures and supplies beneath the rubble!


Animal summons can join you on your journey, aiding you in battle. Players can train them and they will evolve and grow as they take various actions on the site.

There are many more features we have planned! These are just a few!


Some of our introductory features will include:



Forum-based communication with possibilities of more ways to interact


A guild system, create places to talk about your favorite topics in-depth


An in-depth avatar system that allows for body modifications (poses unique to items), masking for realistic fit, and custom-recoloriong of your items.


A variety of shops including standard shops, unlockable character shops, and alchemy-style shops to create unique items.


Galleries to store and share your artwork, including avatar art!


Journals to write about your adventures in the world of Avalyss.


A basic random encounter system where you can battle foes and gain loot and other goods for your character!
The Avatars and Art
Our avatars are currently a work in progress. Here is how they are looking as of October 2018.
Female
Androgynous
Male
With some sample items
Avaricia's old base is pictured for reference.
Note, the base has been changed a bit since this preview was made.
Skintones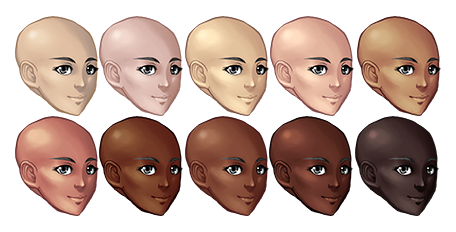 A variety of default skintones will be available.
There will be many unique skins to collect!
We already have a very advanced avatar system in place! We don't need to build this, but we are expanding upon the code we've already written to make it even better! Here's some stuff to look forward to!



Male, Female and an Androgynous base.


Two or three poses to choose from for all items


Items with body mods that will change your arm or leg poses


Easily accessible body mods to change your shape from curvy, heavier, or muscular!


Unique facial features and head shapes for different personalities


Facial features are being designed to work in a visual novel-type format.
Character Artwork
There will be many characters to interact with, including important story characters. Who will you root for?
Xan is one of the storyline's main protagonists. What secrets does he hold?
When will we open?
We are currently working on setting up the website. Because we already have a large number of features from Avaricia ready, we only need to modify our systems a bit further to support the first phase of our development. We expect the site to be open to Avaricia members sometime in the spring of 2019. If you're not a member yet, you can join now and get early access and Alpha benefits!

Open Alpha will take place shortly thereafter. Check our social media or this page for a sign up form!

You can join closed Alpha for Avaricia members by joining and making a post in the Age of Avalyss forum until November 30th, 2018. December of 2018 and onward, you will be able to join by getting a token through the website or getting an invite from someone who is already a member. Avaricia members will get special bonuses.

Beta testing will begin in the early summer, first to any remaining or new Avaricia members. After that, we will allow the public in during a few open beta windows. Once we feel that the site is ready, we will open to the public.

Once open to the public, we will be looking into funding to get the rest of our key features fully programmed.
As always, there may be delays involved, but we are fully dedicated to opening as soon as we feasibly can.
Keep in touch so that you can find out the latest news! The best place to find the most current goings-on and get involved in the planning and discussion is at Avaricia.
Background imagery has been sourced from Pexels and are placeholders until new enviornment art can be made.